Grav 1.7.0
---
The new GRAV 1.7 is now in production use. Our team has been testing in testing since R.C15, which started roughly seven months ago.
New Features
We want to highlight two major feature releases that have an impact on content providers and website owners. These components are User Management and Flex Objects.
The user management system (a long-awaited feature) allows users to manage user accounts and user groups. The admin panel has an easy-to-use interface that steam lines the management of users and groups. In our opinion, this new component delivers time savings for less technically savvy users.

The Flex Object addition adds support for custom data types that easily integrate into your site. This concept has impactful potential, and we have the feeling it is here to stay. This feature is directed more to developers however opens many new opportunities for end-users.
The new change to the "Page" section in the admin plugin
This feature is an understated enhancement that our clients are loving. It is a simple condensed view of all the pages on their site. For larger sites that have a lot of content, this is a must-have improvement.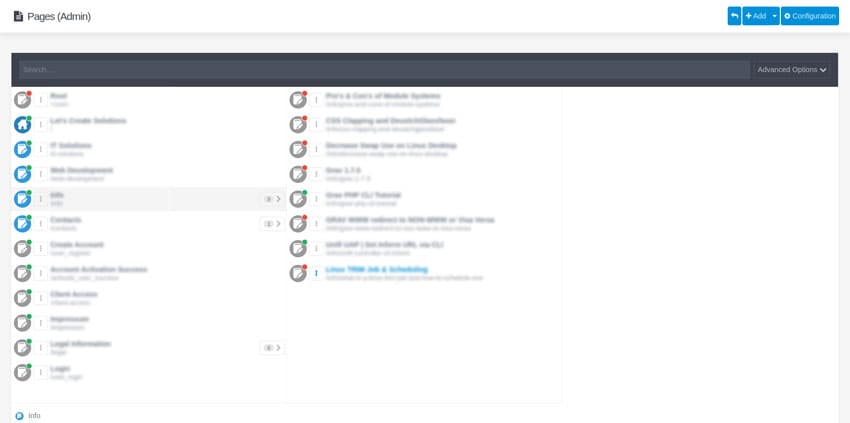 All in all, we cannot say enough good things about the GRAV release and look forward to the future of this project, and our clients agree.
For more information about this release, check out the release statement directly from GRAV's site.
---
Leave a Comment